Welcome to Heritage Veterinary Hospital!
Heritage Veterinary Hospital is one of the leading veterinary hospitals in the Creve Coeur and Maryland Heights areas. All of our experienced veterinarians are capable of effectively treating dogs, cats, and pocket pets who may be struggling with various conditions. We proudly offer the latest and most advanced treatment methods to ensure that our furry patients can get the care they deserve at our veterinary hospital. Our many advanced treatments will help us return your pet to full health as quickly as possible.
If you'd like more info about the conditions our practice treats and about the services our veterinary office offers, you can contact us through our website or give us a phone call at (314) 878-8454.
Our Clients Love Us

Everyone here us amazing. They have cared for our four-legged family members for years.
TonyNConnor Campbell

First rate!
jaxxfaxx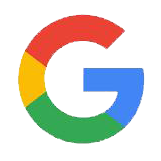 4.9
Rating on
Google Reviews!